Nielsen Study Of How TV, AM/FM Impacted QSR Sales Reveals Uptick With Radio.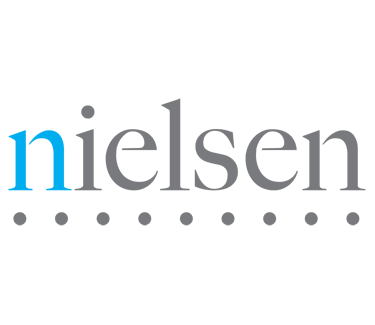 AM/FM radio is an ideal advertising medium for quick service restaurants, says a new ROI study from Nielsen, in which the research firm compared the impact of and relationship between radio and television marketing. For one, it found that not only does the profile of frequent fast food restaurant visitors align with heavy AM/FM listeners, but visitation patterns of QSR establishments also mirror AM/FM radio's daytime listening spikes.
While Nielsen has conducted dozens of sales lift studies for AM/FM radio campaigns, this is the first time the sales lift of AM/FM radio and TV were examined in the same study. Commissioned by Cumulus Media with Westwood One, Nielsen matched PPM panel data with purchase data to reveal how the two platforms impacted QSR sales for a major national restaurant chain.
Nielsen conducted a spend analysis of the campaign that ran from March 1, 2018 through May 31, 2018, comparing those who were exposed and unexposed to determine ad effectiveness. Among the findings: Though the major national restaurant chain spent only 20% of their campaign investment in AM/FM radio, the impact was significant. Of the 77 million consumers reached by the entire campaign, nearly half (49%) of them were reached by AM/FM radio. AM/FM radio delivered nearly half the reach and half of the impressions (45%) with a smaller budget than TV.
"Despite light spend levels, AM/FM radio delivered extraordinary impact," writes Pierre Bouvard, Chief Insights Officer at Cumulus/Westwood One on the Westwood One blog. "AM/FM radio was also more cost-efficient than TV," delivering a cost per thousand impressions (CPM) that was 33% of TV. AM/FM radio's cost per thousand net reach was also lower, only 38% of TV's. In addition, 23 million consumers were reached by the AM/FM radio campaign but did not see the TV ad, adding 43% incremental reach to the total campaign.
Add to that, the frequency of the major national restaurant chain's messaging was amplified, with 15% of those exposed to the AM/FM radio campaign hearing the ad 5+ times. Of those exposed only to the TV campaign, 20% saw the ad 5+ times. Exposure to both the AM/FM radio campaign and TV campaign together resulted in a jump to 48% of the 15 million people who saw or heard the ad 5+ times.
One of the primary sales effects of the campaign was new customer generation as new buyer penetration grew 30% overall. AM/FM radio's exposure grew buyers 40%, +54% higher than TV's 26% impact. Meanwhile, the AM/FM radio campaign drove heavy category buyers to try the national restaurant chain. Spend per buying household was +6% greater among heavy category buyers who were exposed to AM/FM radio than those who were unexposed. There were also more transactions: +10% among heavy category buyers exposed to AM/FM radio than those unexposed. Share of category saw a +17% increase. Most significantly, penetration of heavy category buyers was up +25% compared to those unexposed to the AM/FM radio campaign.
Bouvard concludes, "AM/FM radio and quick service restaurants make a good team as exposure to AM/FM radio ads boosts sales growth and brings new buyers to the table. AM/FM radio also adds incremental reach and amplified frequency to TV campaigns at a more cost-effective rate for advertisers looking to make a major impact." In short, he says, "AM/FM radio makes your TV better."
Facebook
Twitter
Linkedin
Email
Print
Save